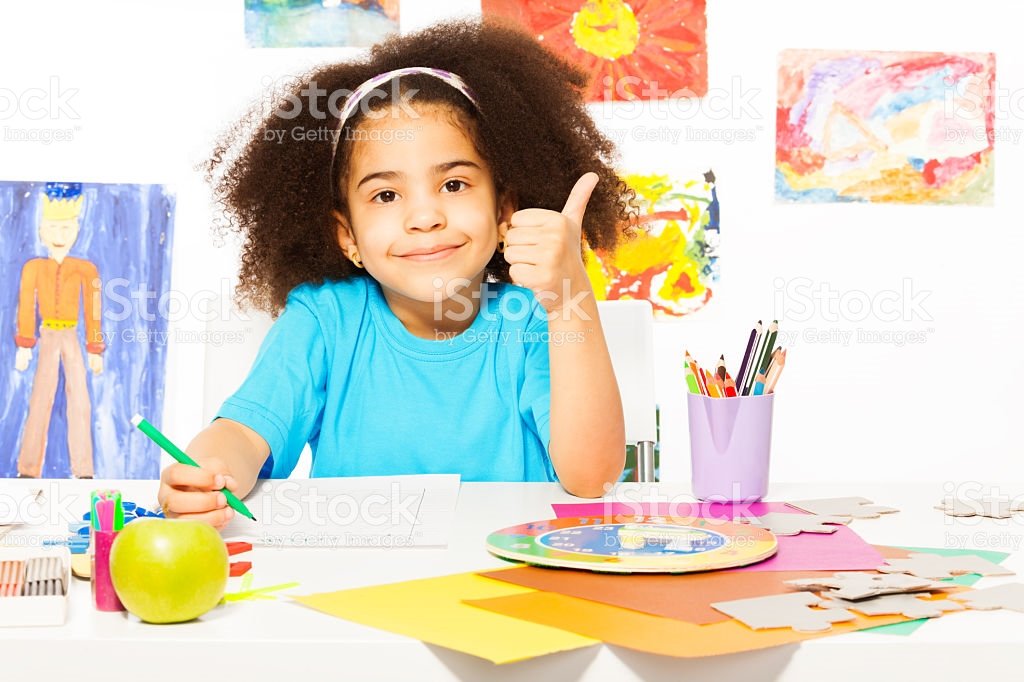 Les privat SMP merupakan satu lagi permintaan les privat yang cukup tinggi di masa sekarang ini. Tidak dapat anda pungkiri setiap tingkat sekolah saat ini memerlukan bantuan pendidikan tambahan di luar sekolah. Salah satu pendidikan tambahan yang dapat menjadi bantuan untuk anak anda adalah les privat. Keberadaan les privat ini dapat anda minta untuk anak anda di berbagai jenjang pendidikan. Termasuk juga les privat SMP yang banyak diminta untuk membantu belajar anak-anak SMP yang kesulitan dalam mengikuti pelajaran. Beberapa tahun sebelumnya, mungkin anda akan mempertanyakan mengapa seorang anak SMP membutuhkan tambahan belajar di luar sekolah.
Saat ini hal itu sudah menjadi hal yang sangat lumrah. Hampir sebagian besar anak SMP menyatakan mengalami kesulitan dalam mengikuti pembelajaran saat ini. Itulah mengapa anda pun perlu mengetahui apakah anak anda yang masih berada di tingkat SMP juga salah satu dari anak SMP yang membutuhkan bantuan les privat. Jika anda menemukan anak anda yang masih SMP juga memerlukan les privat, maka anda tidak bisa menunggu lama lagi. Anda sebaiknya segera mencari penyedia jasa les privat yang unggul dan terpercaya untuk membantu anak anda mengikuti proses pembelajarannya.
Mencari penyedia jasa les privat yang dapat memenuhi kebutuhan belajar anak anda dapat dibilang cukup sulit untuk dilakukan. Khususnya untuk anak SMP yang sedang berada dalam masa remaja. Masa remaja akan memberikan banyak perubahan pada anak anak anda, khususnya dalam pencarian jati diri. Tidak jarang anak anak akan menjadi sulit untuk fokus dalam belajar. Hal ini yang harusnya anda cari solusinya. Bukan berarti mencari solusi berupa guru les privat hanya akan membantu anak anda dalam mengatasi masalah belajarnya. Ada banyak hal yang dapat dibantu oleh guru les privat untuk anak anda, termasuk juga membantu kesulitan lain seperti kesulitan akibat masa pencarian jati diri.
Guru les privat yang memiliki kriteria yang tepat untuk mengajar anak SMP akan sangat mudah untuk menjadi orang yang dipercaya oleh anak anda dan didengarkan nasehatnya.. Termasuk juga dalam hal memotivasinya lebih rajin belajar. Jadi ketahui beberapa kriteria yang penting dimiliki oleh guru les privat SMP melalui informasi pada bagian di bawah ini.
Baca juga: les privat di bogor SD SMP SMA yang populer saat ini
Beberapa Kriteria yang Harus Dimiliki oleh Guru Privat SMP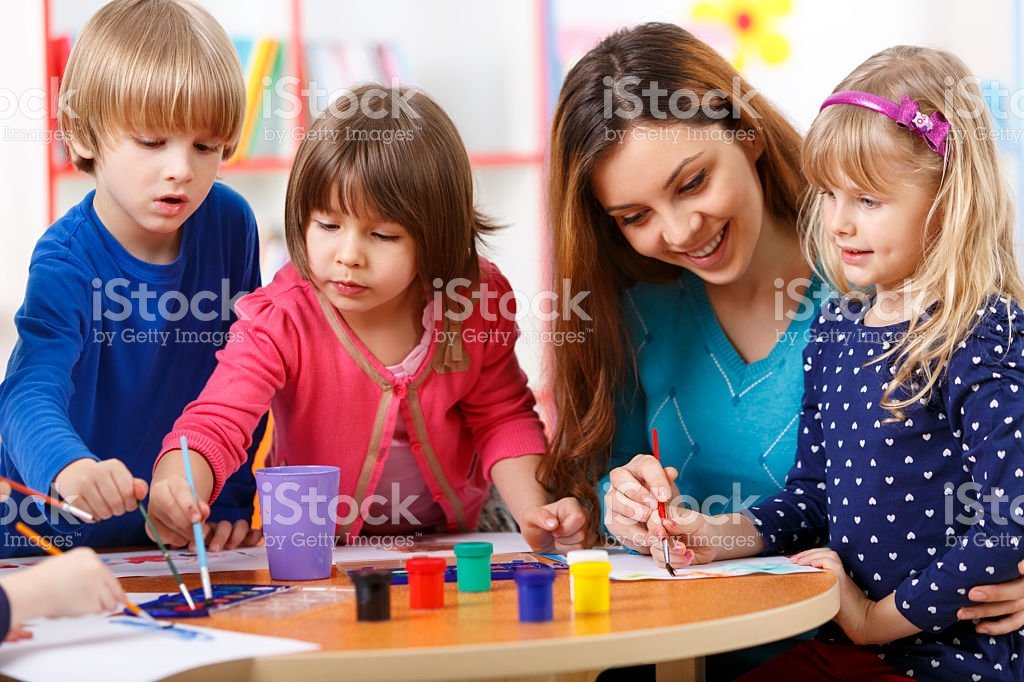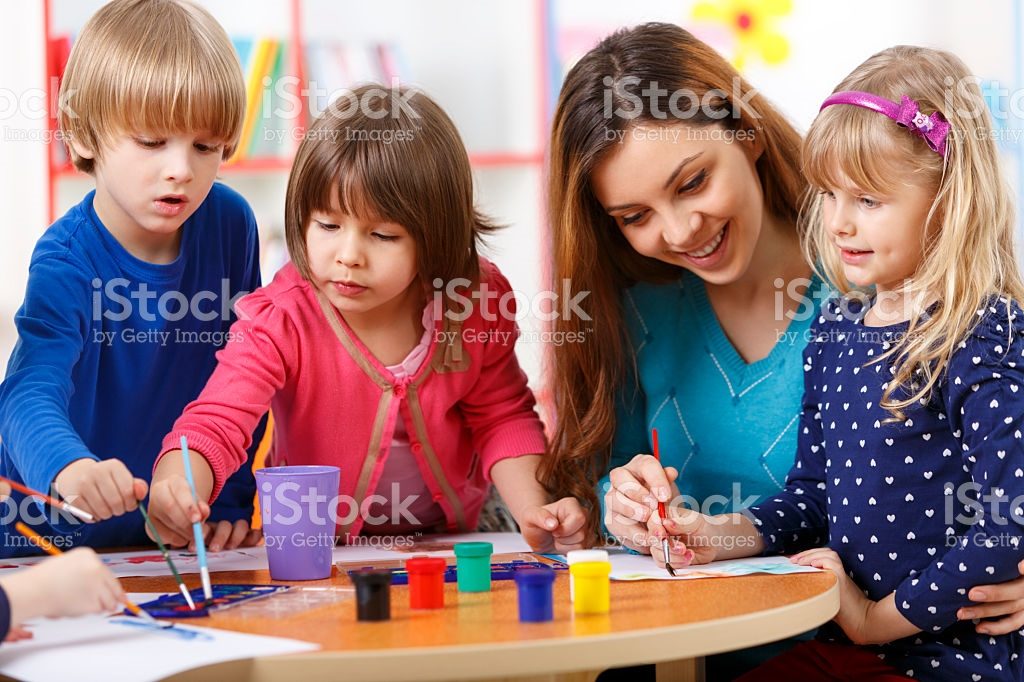 Seperti yang sudah dijelaskan pada bagian sebelumnya, masa masa pendidikan di tingkat SMP tidaklah mudah bagi setiap anak. Masa di mana mereka sedang dalam masa pencarian jati diri, ditambah dengan materi pelajaran yang semakin sulit untuk dipelajari, akan membuat anak anak sulit untuk dapat mengikuti pembelajaran. Itulah sebabnya anda seharusnya mencarikan guru les privat SMP yang memenuhi kriteria berikut ini untuk membantu anak melalui masa sulit belajarnya di tingkat SMP. Tutor Indonesia sebagai penyedia jasa les privat merupakan salah satu lembaga yang mampu menyediakan guru les privat SMP dengan kriteria seperti di bawah ini. Jadi jangan ragu untuk menghubungi kami dan mendapatkan solusi untuk kesulitan belajar anak anda di tingkat SMP.
Guru Les Privat SMP Memiliki Kepribadian yang Bersahabat

Nursery teacher playing with the kids
Kriteria pertama yang harus dimiliki oleh seorang guru les privat SMP yang baik adalah yang memiliki kepribadian yang bersahabat. Anak SMP diketahui memiliki karakteristik yang labil karena masa pencarian jati diri yang tidak mudah untuk dilewati. Itulah mengapa sebaiknya guru privat yang mengajarkannya dalam mengejar ketertinggalan di sekolah adalah orang yang bersahabat dengan cepat dan dapat menarik kepercayaan anak anda padanya.
Guru Les Privat SMP Memiliki Penguasaan Materi Matematika dan IPA yang Baik
Guru les privat untuk anak SMP sebaiknya memiliki penguasaan yang baik terhadap materi matematika dan IPA. Penguasaan materi matematika dan IPA sangat dibutuhkan, karena tingkat SMP memiliki Ujian Nasional yang menguji kemampuan matematika dan IPA dari peserta didiknya. Itulah mengapa jika guru les privat akan menghasilkan perbaikan yang signifikan, sebaiknya guru privat yang anda pilih adalah guru yang ahli dalam kedua bidang tersebut.
Baca juga: sulit mencari guru les privat mengaji di jakarta? coba cek di sini pasti dapat
Guru Les Privat SMP Memiliki Tingkat Kesabaran yang Tinggi
Selain itu, guru les privat yang baik untuk anak SMP adalah yang memiliki tingkat kesabaran yang tinggi. Masa pencarian jati diri seringkali yang membuat anak anda menjadi anak yang pembangkang dan berani memberontak. Itulah mengapa anda sebaiknya memilih guru yang kesabarannya tinggi dan dapat bersikap tegas sewaktu-waktu. Guru yang sabar akan mudah menghadapi pemberontakan anak anda yang tidak mau belajar.
Guru Les Privat SMP Memiliki Karakteristik Keren dan Mudah Berkomunikasi
Anak SMP sangat suka bila memiliki teman untuk berbicara dan berkeluh kesah. Hal ini yang harusnya menjadi peran tambahan guru les privatnya. Guru les privat yang keren dan mudah diajak berkomunikasi akan membuat anak anda percaya padanya dan bahkan mengikuti nasehatnya. Akhirnya, guru privat dapat perlahan perlahan memberikan pengaruh yang baik untuk anak anda setelah mereka merasa guru privatnya adalah orang yang mengerti apa perasaannya.
Guru Les Privat SMP Memiliki Semangat yang Tidak Mudah Menyerah
Terakhir, pastinya seorang guru les privat yang cocok untuk menghadapi anak SMP adalah guru yang tidak pantang menyerah. Seperti yang diketahui anak SMP sedang masa peralihan dari masa kanak kanak ke masa remajanya. Hal inilah yang membuatnya seringkali mudah merajuk dan mudah juga memberontak. Itulah mengapa guru privat harus berperan dengan tegas tidak mudah menyerah dalam menghadapi sifatnya yang berubah-ubah ini.
Demikianlah beberapa kriteria yang sebaiknya dimiliki oleh seorang guru les privat SMP yang baik untuk anak anda. Tutor Indonesia dengan proses seleksi yang ketat, tentunya mempertimbangkan berbagai kriteria di atas juga sebelum menempatkan guru guru privat untuk anak SMP. Jadi anda tidak perlu khawatir untuk mempercayakan proses pencarian guru les privat untuk anak anda di tingkat SMP pada Tutor Indonesia. Guru les privat SMP dari Tutor Indonesia akan siap disediakan sesuai keinginan anda dan diharapkan tidak akan mengecewakan anda. Itulah mengapa anda sebaiknya tidak ragu lagi dan hubungi Tutor Indonesia sekarang juga dan percayakan guru les privat SMP untuk anak anda! Anda dapat menghubungi kak Mutia di 087781609961 untuk informasi dan pendaftaran.