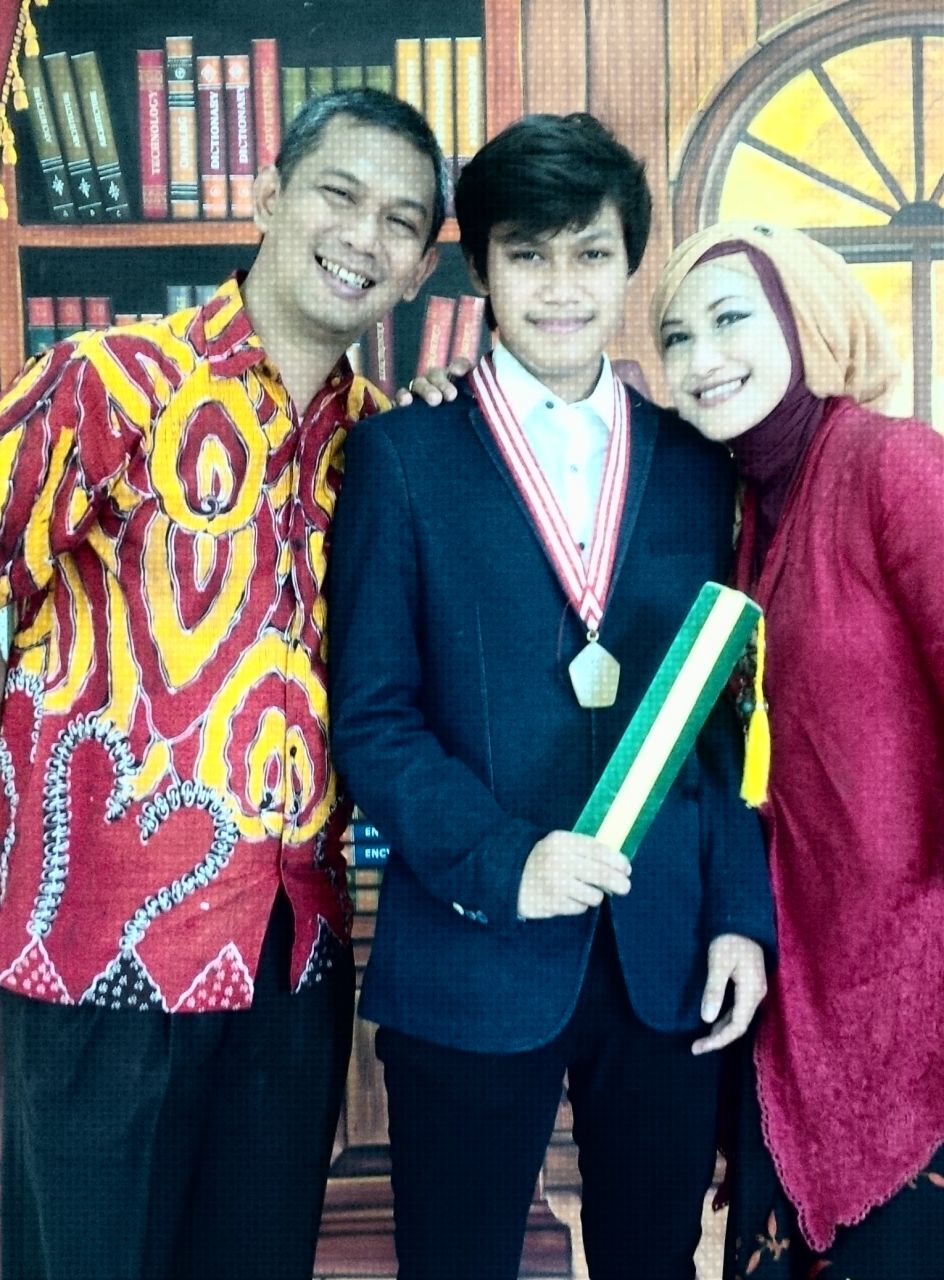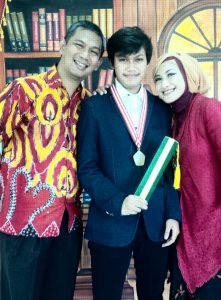 Kisah ini adalah kisah nyata dan semoga bisa menginspirasi. Berkat kegigihan seorang anak, dan bantuan dari guru guru Latiseducation, dimas bisa berkuliah sesuai cita cita yang diimpikan. Sakit bukan menjadi halangan pelajar ini untuk menyerah dengan keadaan…
Beliau adalah Ibu Vivi budiprakuso, Ibunda dari Ananta Rio, siswa SMA 74 Jakarta yang pada saat itu menderita sakit yang cukup parah, guru-gurunyapun menganjurkan postpone dari sekolah karena sudah tertinggal jauh dari teman-temannya.
Jangankan ke sekolah atau mengikuti bimbingan belajar yang punya brand images seperti kawan-kawannya, karena di rumahpun Rio harus menggunakan oksigen saat sesak.
Setelah saya mencari informasi, teman-teman Rio memberikan informasi adanya guru les privat ke rumah Latiseducation grup. Selama belajar di Latis saya aktif berinteraksi dengan kakak-kakak les privat Rio untuk mengejar ketertinggalannya, dari mulai mekanisme dan sistem belajar Rio hingga kemampuan Rio dalam menyerap pelajarannya karena saat itu kondisi Rio belum mampu belajar maksimal. Semua kegiatan belajar les privat disesuaikan dengan kondisi Rio saat itu.
Alhamdulillah berkat kakak-kakak guru les privat dari Latis yang sabar dan telaten dan sistem belajar yang efektif serta kakak2 yang smart menjadikan Rio nyaman dalam belajar dan cepat menyerap pelajarannya.
Bagi kami, Rio dibimbing guru les privat di tempat yang benar di LatisEducation sehingga mampu mengejar ketertinggalannya. Semua ini adalah suatu yang luar biasa, awal januari 2016 Rio dinyatakan sembuh total oleh dokter dan diterima di Universitas TELKOM Bandung jurusan komunikasi, melalui jalur prestasi serta lulus dari SMA Negeri 74 Jakarta adalah suatu berkah dan pertolongan Allah yang luar biasa.
Alhamdulillah..
Terima kasih tak terhingga kepada kakak-kakak guru les privat Latis yang sudah dengan sabar membantu dan membimbing Rio dalam belajar, terutama kak Cahyo dan kak Noep yang sudah seperti kakak kandung Rio dalam mengajar.
"Tetap berusaha, berikhtiar, berdoa untuk terus maju dan terus mengembangkan Latis and always thanks to  Allah SWT atas keberhasilan yang dicapai. Semoga LatisEducation semakin maju dan Jaya."
Kisah di atas adalah kisah nyata dari ibu Vivi dan Ananta Rio, siswa dari LATIS EDUCATION GRUP, satu grup dan satu tim dengan TUTORINDONESIA.